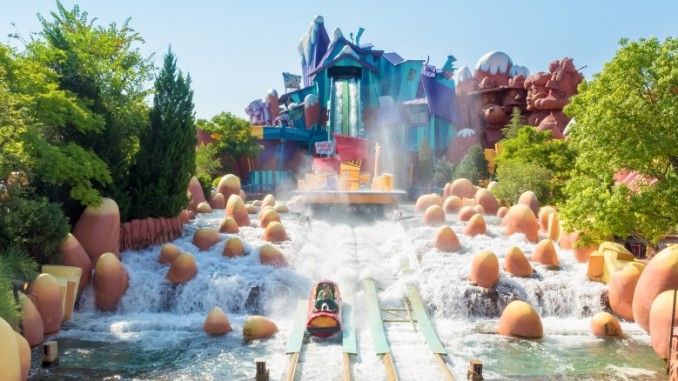 Der seit 1999 Universal's Islands of Adventure bestehende Freizeitpark in Orlando Florida teilt sich in mehreren 50 Hektar große Abenteuerinseln auf. Der Park bietet 365 Tagen im Jahr 17 Attraktionen in sieben verschiedenen Themenbereichen an. Darunter sind zwei Shows, Achterbahnen sowie jeweils drei Hoch- und Rundfahrtengeschäfte, Wasserfahrten. Außerdem stehen bis zu fünf Rund-und Themenfahrten zur Auswahl. Generell ist von 9:00 – 18:00 Uhr geöffnet, bestimmte Zeiten wie Feiertag und Ferien auch etwas länger. Empfehlenswert ist die App bzw. ein FastPass für unnötige Wartezeiten und in den Sommermonaten der Express Pass. Er wurde so angelegt, damit Sie als Besucher in einem Rundweg von einem Abenteuer zu nächsten geführt werden. Diese Themen finden sich im Universal's Islands of Adventure Freizeitpark:
Port of Entry
Marvel Super Hero Island
Toon Lagoon
Jurassic Park
The Lost Continent
Seuss Landing
The Wizarding World of Harry Potter
Port of Entry ist eine Ansammlung von zahlreichen Shops von Universal, Restaurants und einem Besucherzentrum. Der Nachbau des 30 Meter hohe Leuchtturms von Alexandria ist schon aus der Ferne beeindruckend. Erstes Ziel vieler Besucher ist das Marvel Super Hero Island, dort treffen Sie auf X-Man, Spider-Man und Captain America. Hier bekommt man eine Mischung aus 3D-Kino, Simulation und beeindruckenden Live-Actioneffekte. Zu diesem Themenbereich gehören unteranderem Dr. Doom's Fearfall und Storm Force Accelatron. Für längerfristige Abkühlung bietet die Toon Lagoon mit ihren gigantischen Wildwasserbahnen. Hier sollte man die Ankündigung der Warnschilder erst nehmen, sinnvoll ist es im Schließfach die Wertsachen und frische Kleidung zu lagern. Der Rapid River schlängelt sich nur wenige Meter von der Dudley Do-Right Wildwasserbahn am Lagunenufer vorbei. Beide Attraktionen und ganz besonders der tosende Wildwasserfluss haben es in sich. Im Themenbereich des größten und erfolgreichsten Kinofilm Jurassic Park kommen Erwachsene wie Kinder zu einem einmaligen Erlebnis.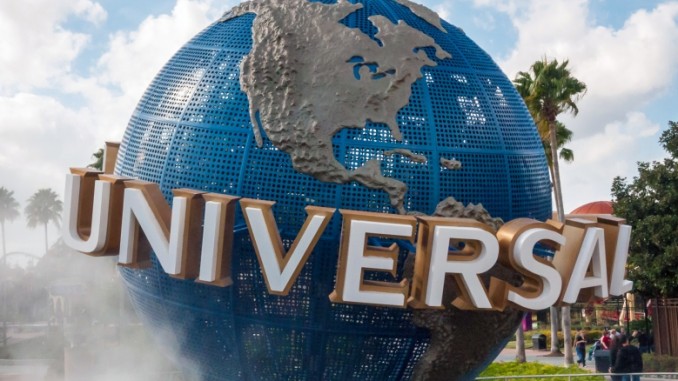 Sichtbar von allen Inseln thront am Seeufer das Empfangsgebäude Discovery Center. Erleben Sie in dem High-Tech Parks hautnah die Geschichte der Dinosaurier. Für kleinere Besuche wurde Camp Jurassic geschaffen, das Spielparadies hat begehbare Vulkane inklusive Pteranodon Flyers Hängeachterbahn. In einer 90 Sekunden andauernden Fahrt gleitet man in 20 Meter Höhe über das Camp und geniest einen tollen Ausblick. Hauptanziehungspunkt ist das Prunkstück des Areals Jurassic Park River Adventure. Eine Bootsfahrt an einer real gewordenen prähistorischen Tierwelt mit Spektakulären Ende. The Lost Continent Themenbereich erstreckt sich vom Jurassic Park High-Tech-Areal bis hin zum Seuss Landing. Sogar in dem Bereich der neuen Harry Potter Welt. Ein Zwischenstopp im Restaurant Mythos, eines der weltweit besten Restaurant in Freizeitparks wird Ihnen gefallen. Der Poseidon Tempel beeindrucket Besucher im nah gelegenen Open Air Amphitheater mit spektakulären, erstklassigen Live Aktion Shows. Im Mittelpunkt steht Harry Potter und die verbotene Reise (Harry Potter and the Forbidden Journey). Hier ist eine Nachbildung der Hogwarts Schule und der Kleinstadt Hogsmeade mit vielen kleineren Geschäfte, wie zum Beispiel Dervish und Banks.